High school students in CTE/CTSOs go on to postsecondary education at a higher rate.
Over 70% of students in CTE/CTSOs pursue postsecondary education shortly after high school. Moreover, students in CTE/CTSOs typically enroll in more vigorous academics than their non-CTE/CTSOs counterpart. This means that they are better prepared for college and university, leading to more students who complete their post-secondary education.
Students who enroll in CTE courses are more likely to complete a college-prep curriculum
4 out of 5 students who enrolled in CTE graduates and pursued postsecondary education head earned a credential or were still enrolled two years later.
80% of students in college prep and CTE met college and career readiness goals compared to only 63% of students only taking college prep.
Taking CTE courses more than doubles the rate of college entrance for minority students.
The average high school dropout rate hovers at 6% nationally, which means more than 1.2 million students drop out every year. However, about 94% of students enrolled who concentrate on career and technical education graduate—that's about 11% higher than the national average. The importance of earning a high school diploma can't be underestimated: high school dropout makes $10,000 less than people with a high school diploma and about $36,000 less than those with a bachelor's degree. <p>
81% of high school dropouts say that real-world learning opportunities would have kept them in high school.
High-risk students are 8 -10 times less likely to drop out in the 11th and 12th grades if they enroll in a CTE program.
Quality CTE program can reduce a school's dropout rate by as much as 6%.
CTE students are less likely to fail a course or be absent from school.
Today's economy requires skilled workers in all sectors, which CTE/CTSOs prepare students for as they enter the workforce. Students enrolled in CTE/CTSOs are more confident than non-CTE/CTSO students with their ability to learn real-world skills in school. Moreover, only 2% of CTE/CTSO students feel that they "don't know" what they will do after high school compared to 8% of non-CTE/CTSO students. CTE/CTSOs give students a leg up on their peers because they already have experience in their desired field of employment as well as opportunities to network with industry professionals.
95% of CTE concentrators who did not enroll in post-secondary education were employed within two year of high school graduation and many worked in occupations related to their CTE concentration.
The U.S. Bureau of Labor Statistics reports that 70% of jobs come from a person's network. The higher the quality and the more expansive the network, the more likely that graduates will find a fulfilling career that they are excited about and proficient at doing.
During the Great Recession, companies spent $12 billion on leadership development. CTE/CTSOs provide leadership training for students.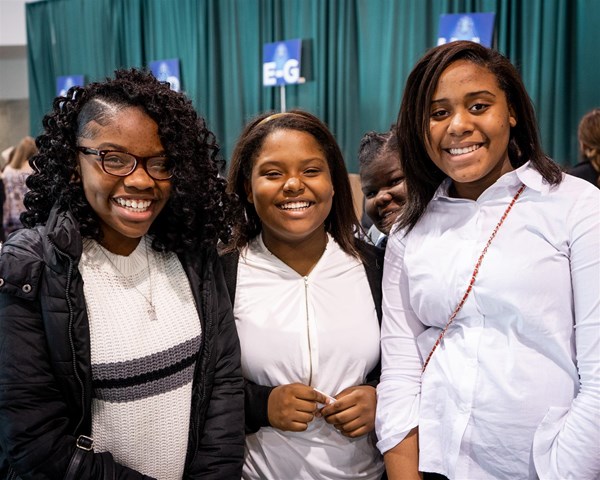 FOR EVERY $1 INVESTED IN CTE/CTSOS, THERE IS A $10 RETURN
With more high school graduates than non-CTE/CTSO students and higher rates of post-secondary education, CTE/CTSO graduates contribute to the economy by learning the skills that translate to well-paid jobs. If the national average for high school graduation reached 90% (the average graduation rate for CTE/CTSO students is 94%), the economy would grow by $5.7 billion and $664 million in federal, state, and local taxes.
46% of employers find difficulty finding skilled talent, which means a loss of $14,000 per unfulfilled job. CTE/CTSO graduates meet this demand because they learn in-demand skills while still in high school.
Talented students learn leadership skills and build networks so they can enter the job market quickly and need less time to train on the job.
FAQs